Pastor Paul R. Mills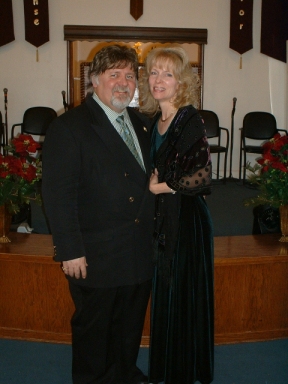 Pastor Paul Mills has been the Pastor of Faith Chapel since June 1992. He preached his first sermon at age 14. He traveled with his father, Walt Mills for a number of years before God called him to Pastor. He has been pastoring for 24 years, with 18 1/2 of those years as a senior pastor.
Pastor Mills is musically gifted and has a CD entitled "Reality". He is Vice President on the Board of Kingsway Fellowship International. From time to time, he preaches at conventions and camp meetings.
He has celebrated over 30 years of marriage to his wife, Darla. They have 2 grown children, April and Jeremy. Pastor Paul and Darla are the proud grandparents of many grandchildren.
Pastor Catherine Ross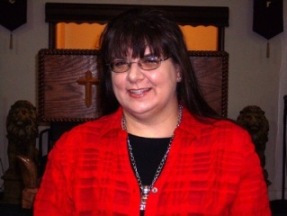 Pastor Catherine Ross began serving in the office of Associate Pastor of Faith Chapel, in May 2008 after 12 years of faithful service in the church body. She has a definite understanding of what it is to walk out your faith even after giving your heart to God and is familiar with the trials of the TEEN YEARS and what it means to experience victories and failures. She has years of experience being the mother figure of a blended household. Though now their son is grown and out of their home, her life experiences and lessons learned are still fresh, allowing her insight in helping others who are presently involved in blended families. Called to the ministry in 1996, she began to prepare herself for the fulltime ministry, starting with layman/exhorter credentials, and then was promoted to a licensed minister and is presently serving as an ordained minister of Kingsway Fellowship International.

Miss Catherine has served at Faith Chapel on the ushering staff, visitation ministry, children's ministry and now Associate Pastor. Senior Pastor Paul Mills gladly recommends her ministry not only to the church members, but also praises her faithfulness, commitment, spirit of excellence and always "having his back". Outside of serving God and His Kingdom, Catherine's greatest commitment is to her husband Rodney Ross, who faithfully supports her and her decision to serve in the capacity of Associate Pastor.